The
One Choice PAC
candidates for the primaries on August 5. These are our all stars. Remember you can only vote for one party in next week's elections. I am just supporting these candidates all across the board.
13th Congressional District (Democrat)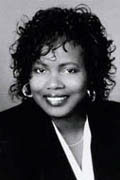 Mary Waters
, former State Representative in Detroit.
13th Congressional District (Republican)
Ed Gubics
of Wyandotte
14th Congressional District
No Endorsement
3rd State Representative District
Carol Banks.
She is far more qualified than Dale Foster, she has more integrity than Kirk Young and she is smarter than the incumbent Bettie Cook-Scott, who is a complete disgrace to all educational advocates.
4th State Representative District
Rita Jordan.
Give me two more years to groom this rising star and she will be too hot to handle in 2010. But we endorse her over the incumbent Coleman Young II.
5th State Representative District
State Representative Bert Johnson
is needed on the battlefield in Lansing. When Terry Catchings loses again in this race then we will oust him next year in the school board elections.
6th State Representative District
Sheila Dapremont
is the real deal when it comes to grassroots machines. The sister is being targeted by one of her male opponents (who is on the down low) for being the strong woman she is.
7th State Representative District
Carol Weaver.
My number one draft pick from Oxford University Carol is a woman of high integrity and high intelligence. We plan on celebrating next week.
8th State Representative District
We are supporting
Leslie Love
for State Representative for the simple fact we cannot stand George Cushingberry's tax and spend liberal mentality. Love represents just that...love for her community and will bring in life to a district that is slowly declining.
9th State Representative District
We are giving our sister,
Rep. Shanelle Jackson
, another spin at this thing called state government. Hey, she has had some of her bills signed into law and she is going into her second term.
10th State Representative District
In this race I am going with
LaTanya Garrett.
Only 33 years old, she has time to be groomed into a force. Like Rita Jordan, give us 2 years to work with Garrett and you will see someone different.
11th State Representative District
The BEST candidate in this race is
Jeanean M. Bryant
. She has a maverick approach to politics that makes us go oooohhhh...aaahhhhh.
12th District State Representative
The clear choice in this race is
Denise Monroe Hearn
. Everyone else can go home that is attached to Synagro, Mayor Kilpatrick, Tobocman, etc.
Wayne County Commission
Monique Baker McCormick in District 7.
Wayne County Clerk
Cathy M. Garrett



Wayne County Treasurer



Timberly Robinson (Republican)
Phil Cavanaugh (Democrat)


36th District Judge Race
George Chatman
3rd Circuit Judge Non-Incumbent
Wanda Cal
Richard Cunningham
Sharon Grier
Second All-City Team (These people are folks to watch for in the next 2 years)
District 2
Damian Mitchell
District 3
Dale Foster
District 5
Olumba John-Olumba
District 6
Brian White
District 7
Terra DeFoe
District 9
John George
District 10
Brian Sylvester
District 11
Mia Grillier
District 12
Lisa Marie Randon
Honorable Mention
District 5
April Archer
District 6
Che Peterson
Reggie Fluker
One Choice Hall of Shame (People We Are Completely Sick and Disgusted With)
13th Congressional District
Carolyn Cheeks Kilpatrick
14th Congressional District
John Conyers
3rd District
Rep. Bettie Cook Scott
4th District
Rep. Coleman Young II
5th District
Terry Catchings
6th District
Ajene Cheeks Evans
7th District
Jimmy Womack
Brenda Goss Andrews
8th District
Rep. George Cushingberry
10th District
Rep. Gabe Leland
11th District
Anthony Bradford
12th District
Rashida Tlaib
Carl Ramsey